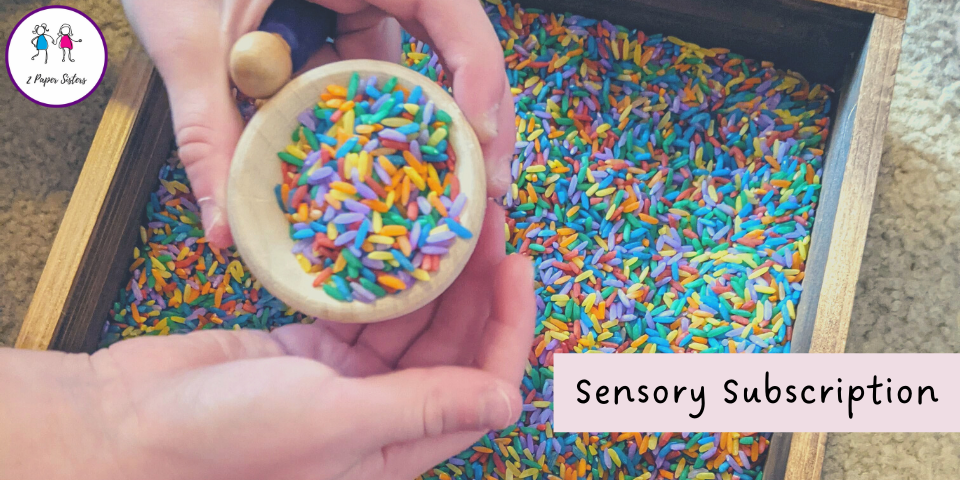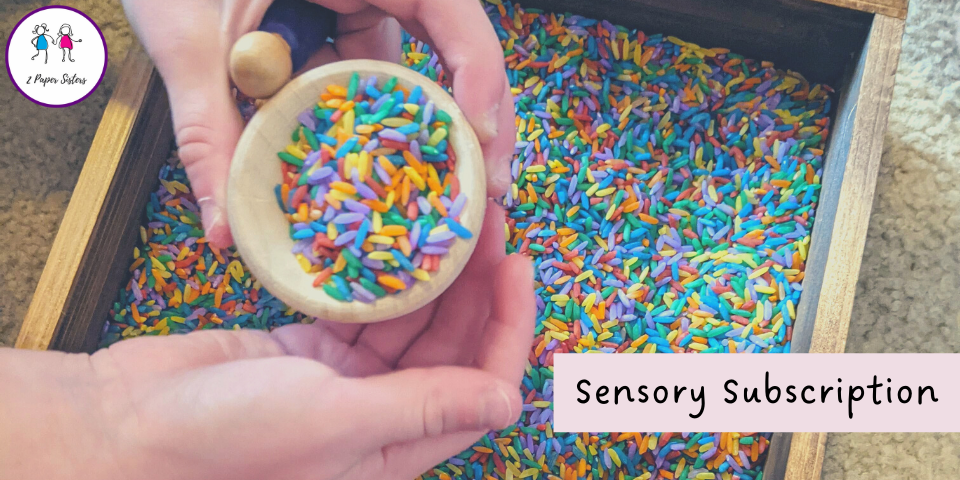 Sensory Play. Delivered.
Get your hands on our carefully curated collection of sensory, open ended, and imaginative play activities...
all in one convenient quarterly package.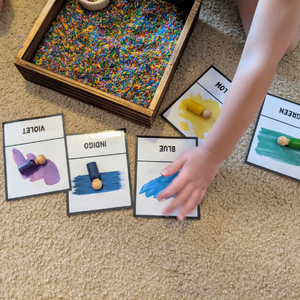 Cognitive Development
Adding tactile experiences to play helps children build cognitive and critical thinking skills. While little hands explore textures, shapes, sizes, and weights, they are making predictions and learning cause and effect.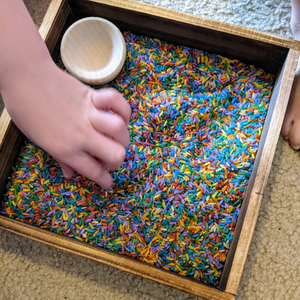 Motor Skills
Sensory play encourages gross and fine motor skill development. From perfecting that pincer grasp to stacking blocks to scooping and pouring, finger and hand muscles are hard at work.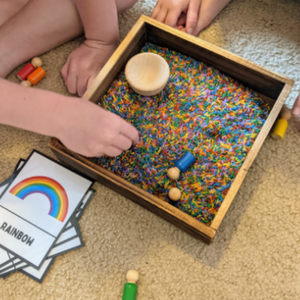 Creativity & Curiosity
Open ended play has no set rules, no right or wrong, no winner or loser. This type of play builds and encourages creative thinking and problem solving. When children have freedom to explore, create, and experience, they are gaining valuable skills- even if it may not look like it at first!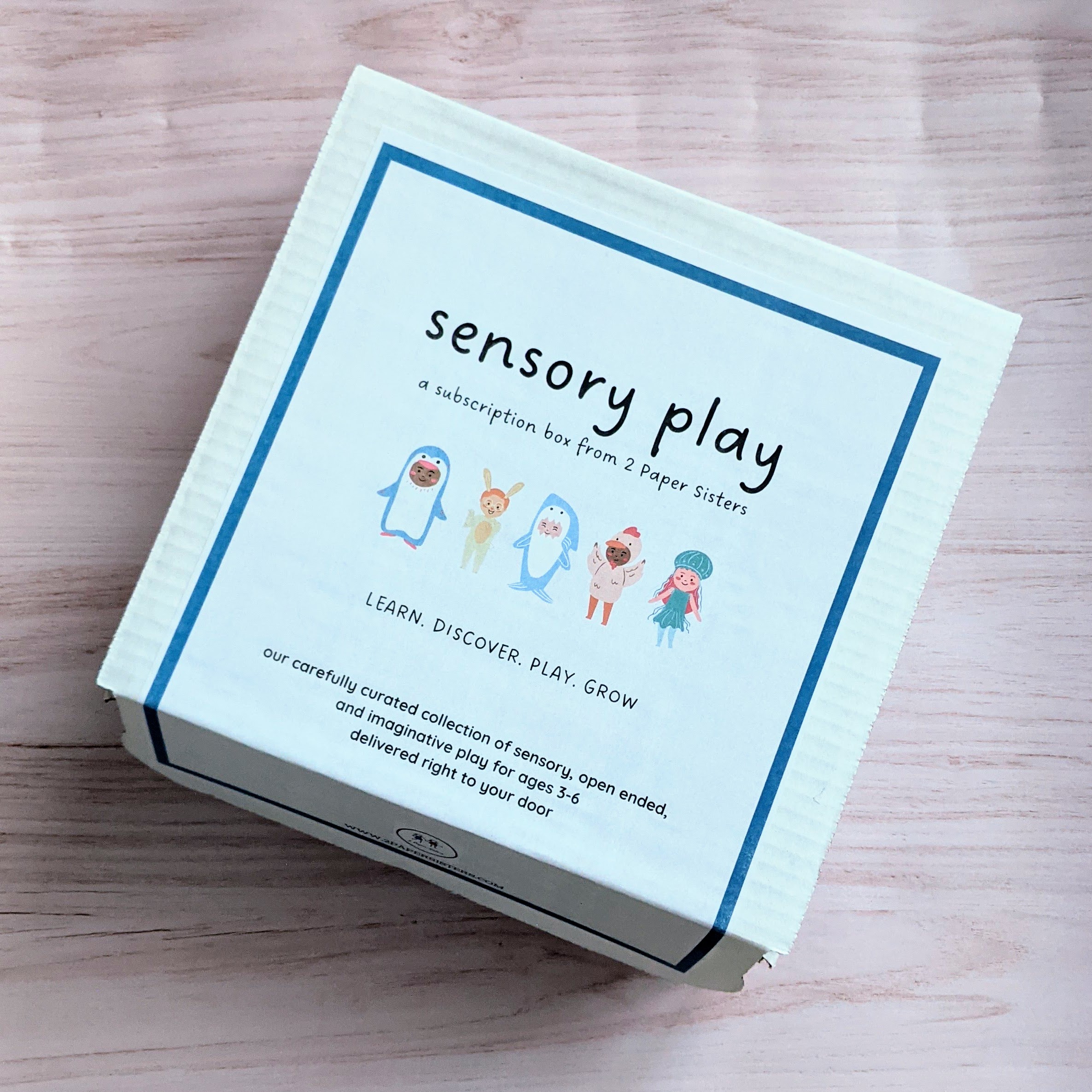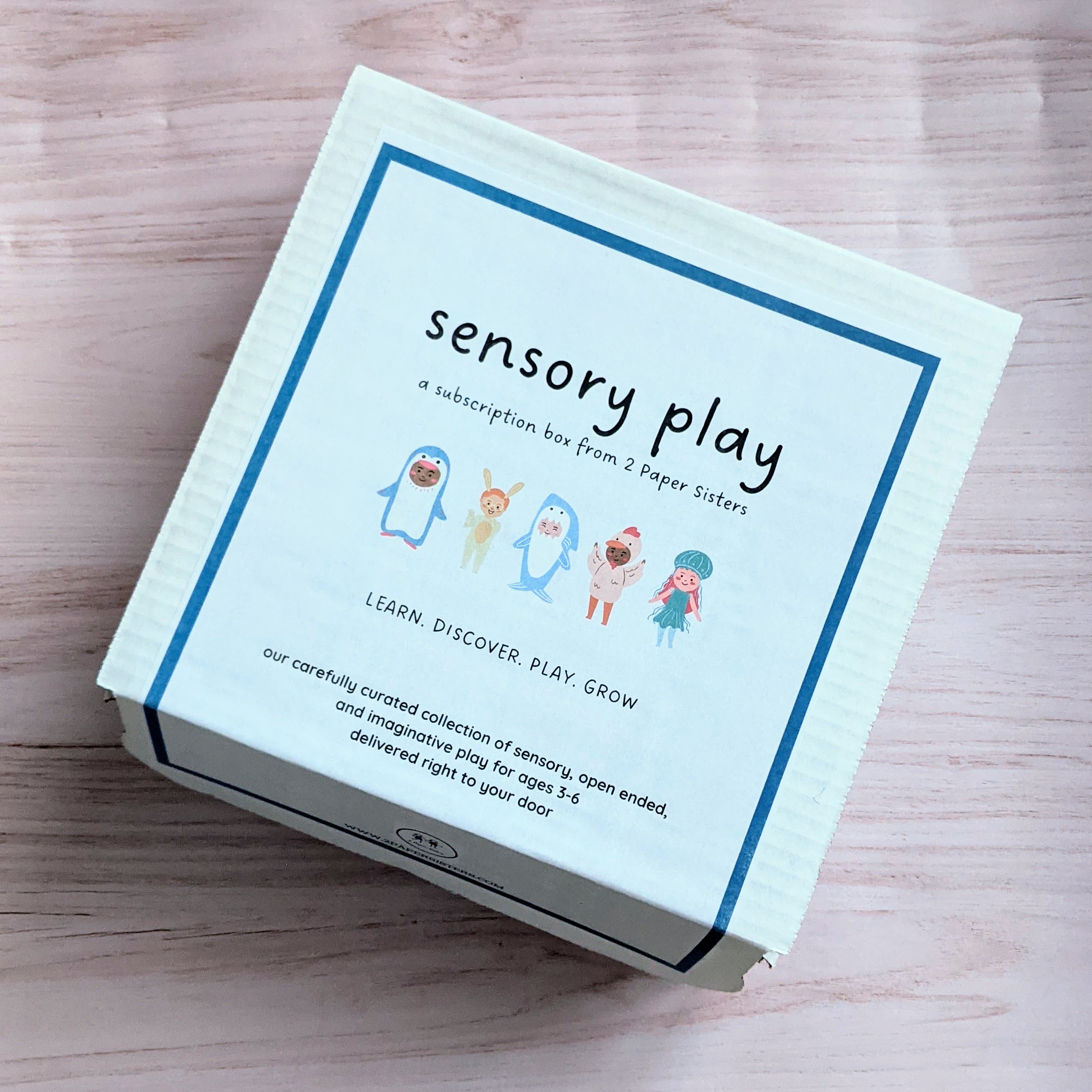 Sensory Susbcription Box
This carefully curated colletion of sensory, open ended, and imaginative play for ages 3-6 is delivered right to your door every three months.
Each box contains at least 3 fun and unique sensory or open ended play activities, tied together with a common theme.
Learn More & Purchase
Frequently asked questions
What is the frequency for the Sensory Subscription Box?
This is a quarterly box, so you will receive 4 boxes each year! This equates to one box each season: Spring, Summer, Fall, and Winter. Shipping dates may vary depending on when you subscribe.
You can subscribe at any time! Any purchases after May 10 / August 10 / November 10 / Feb 10 will receive the next season's box as their first box.
What does the Sensory Subscription Box include?
Can I just buy a single box? Do I have to subscribe?
This Quarter's Box
Take a peek at what is inside the Spring 2022 subscription box!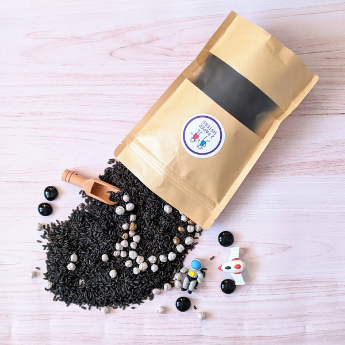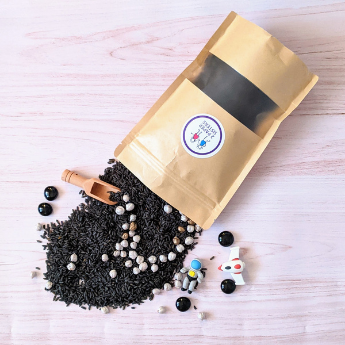 Sensory Rice
Space themed Sensory Rice Play Kit from 2 Paper Sisters
Children will love scooping, pouring, discovering, and playing. Kit includes 2 cups of rice colored with all-natural, non-toxic dye, 1/4 cup non-toxic silver and gold metallic chickpeas, 1 wooden scoop, 5 shiny black stones, and 2 soft space toys (specific toys will vary).
Use the shipping box as a handy container for your rice play or use another shallow-walled box or bin. Challenge your child to count or sort the chickpeas, hide and find the black stones, or create a story using the space toys.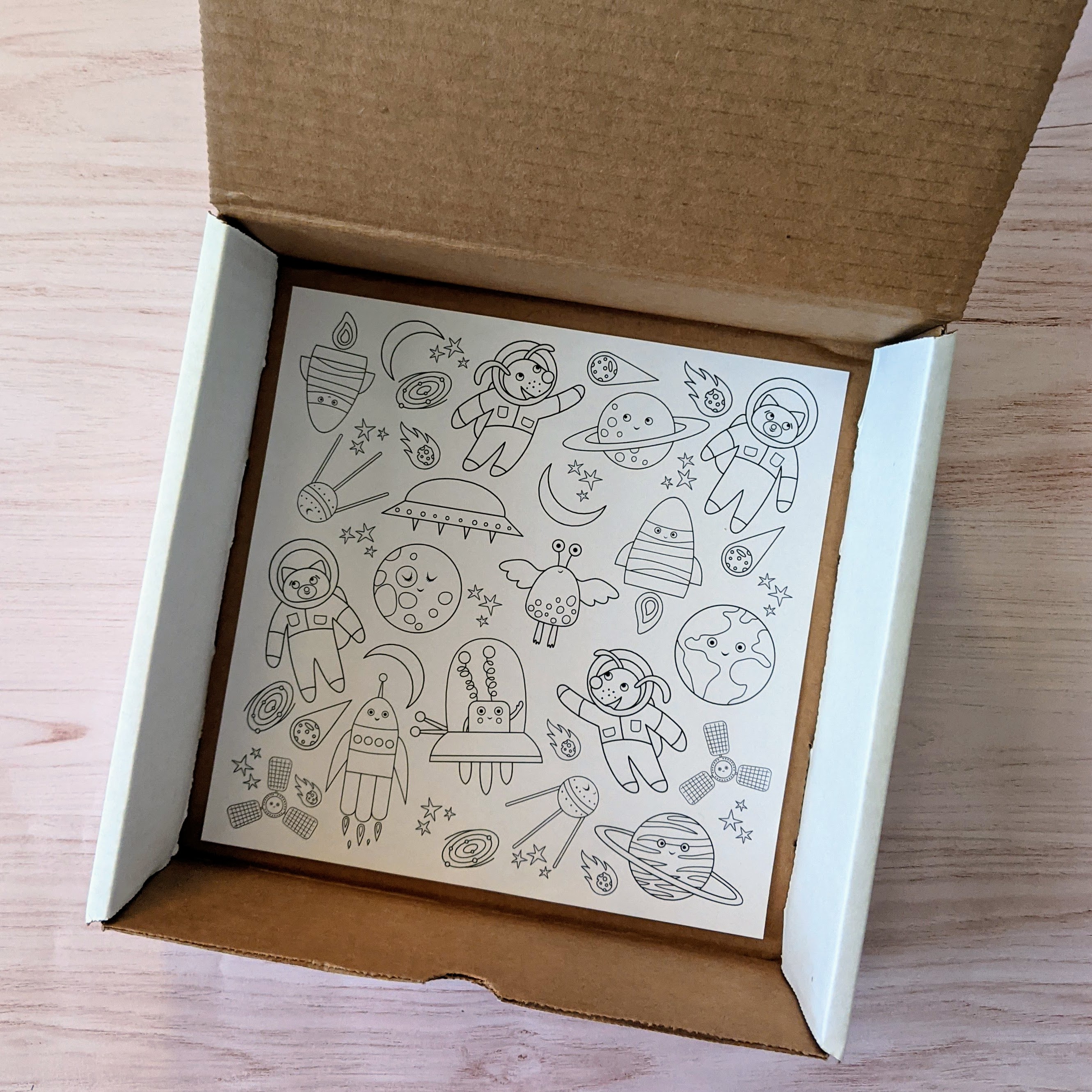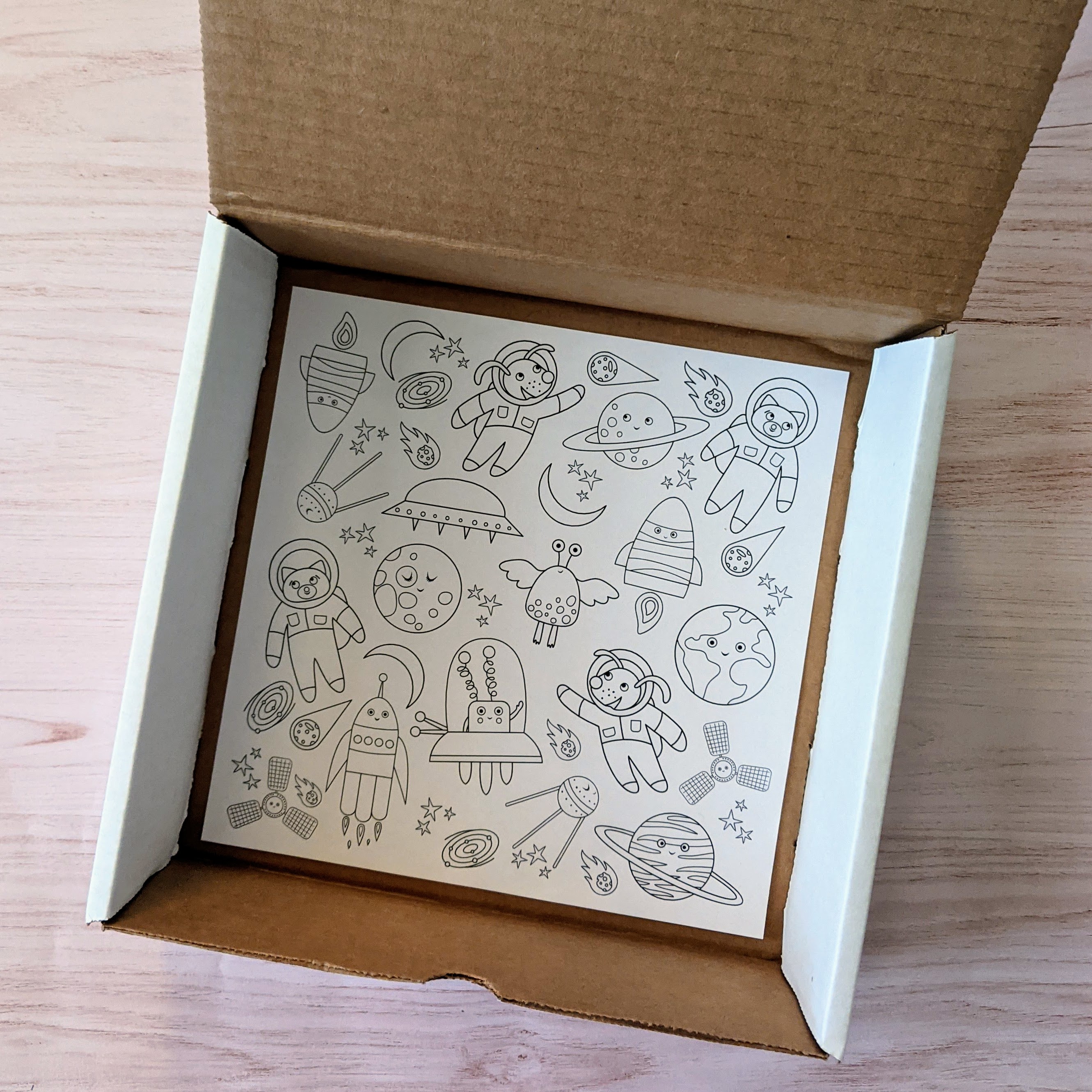 Coloring Sheet
Space themed coloring sticker from 2 Paper Sisters
Inside the shipping box, you'll find a space-themed coloring sheet! This is a giant sticker sheet that you can cut apart to create many small stickers, or you can attach to the inside of the box. Pour your rice kit contents into the shipping box and challenge your child to sift through the rice to find the moon, planet, rocket ships, etc from the coloring sheet!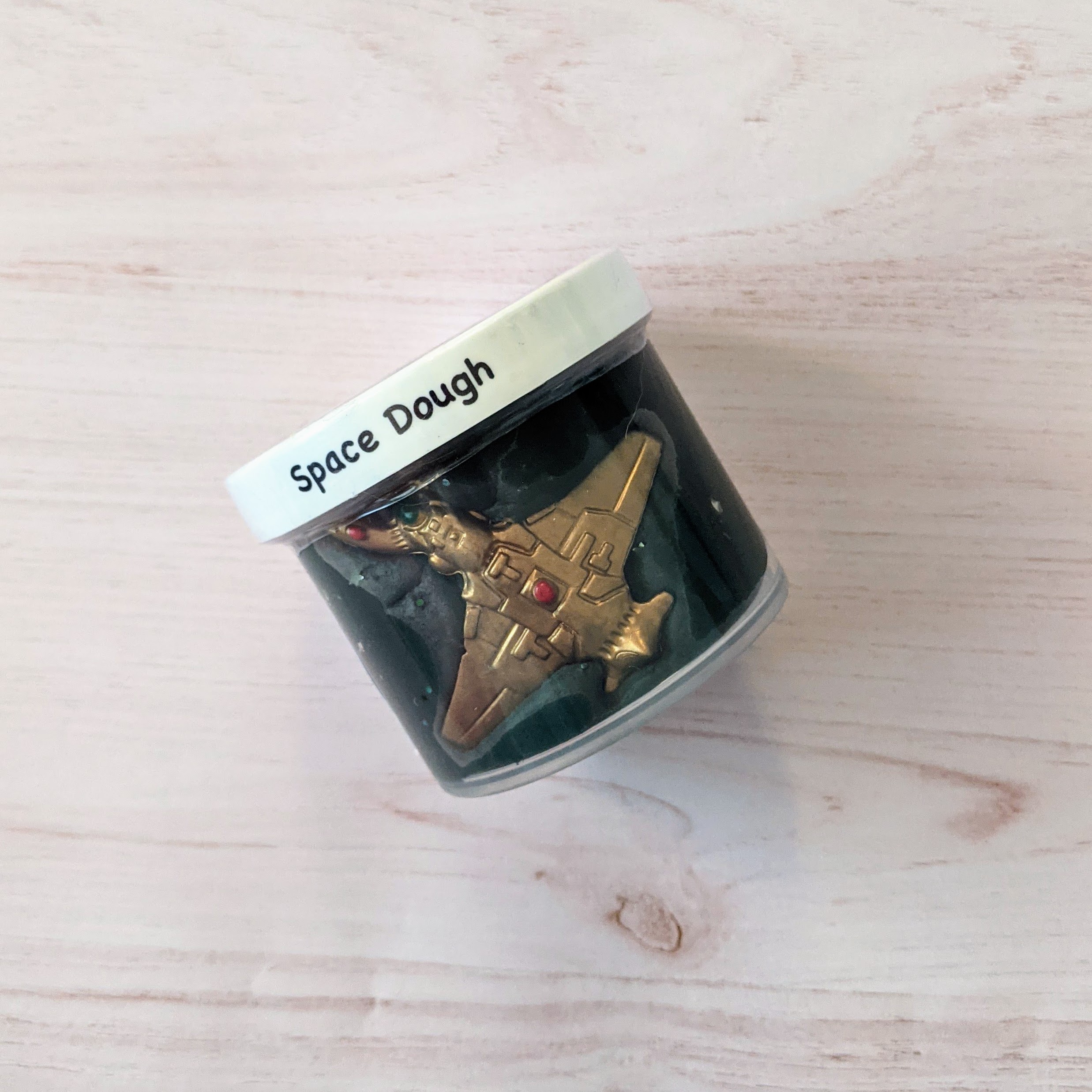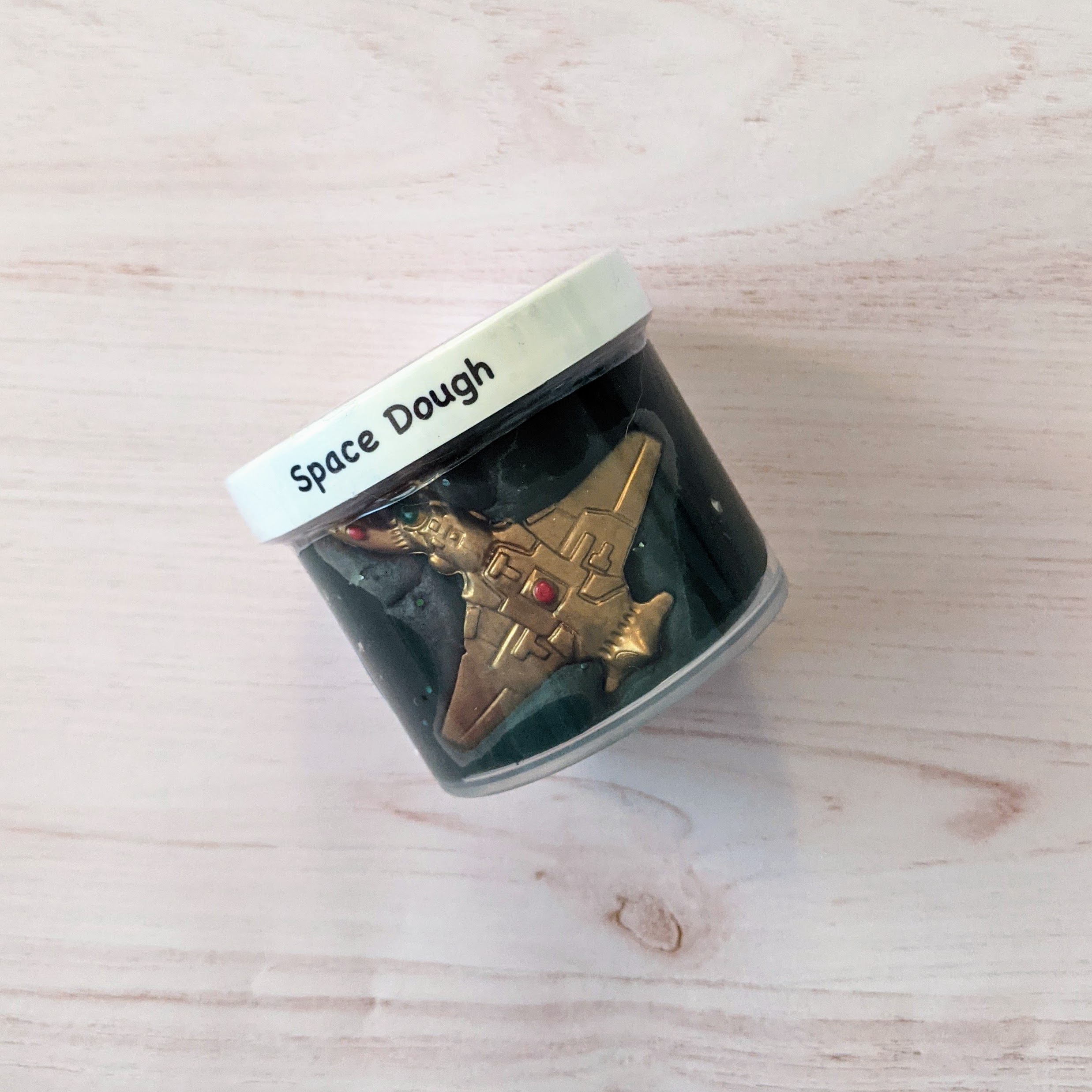 Playdough
Eco-friendly space dough from Happy Dough Lucky
This super soft modeling dough is non-toxic, does not use any synthetic dyes, and includes a fun space-themed toy. Kids will love squishing, molding, rolling, and stretching. Encourage your child to create a space scene or invent, and act out, a space story.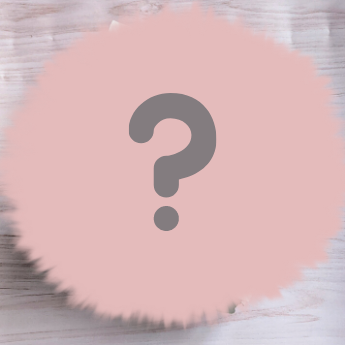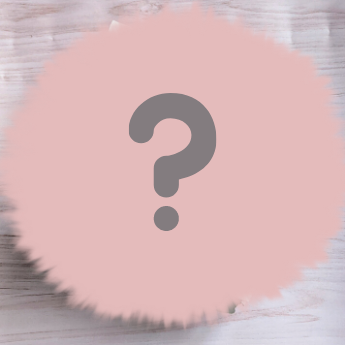 Surprise Item
What will it be??
The third sensory activty in your subscription box will be a surprise! Make your guesses, and then see if you were right when your box arrives!